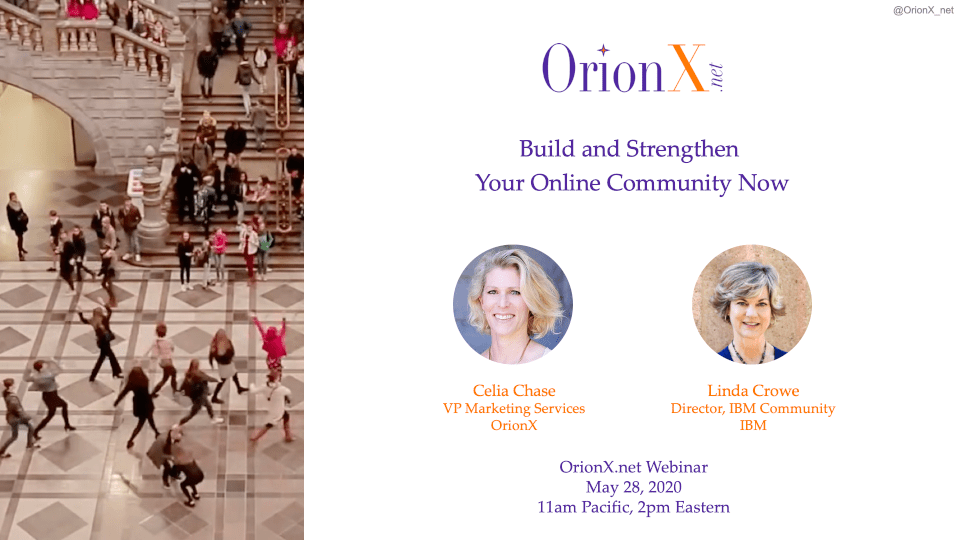 A healthy online community is critical for a successful marketing strategy during this time of transformation. But, how do you build, grow, and engage community in an age of physical distancing? In this OrionX webinar, Celia Chase and special guest Linda Crowe of IBM share best practices for creating a thriving community.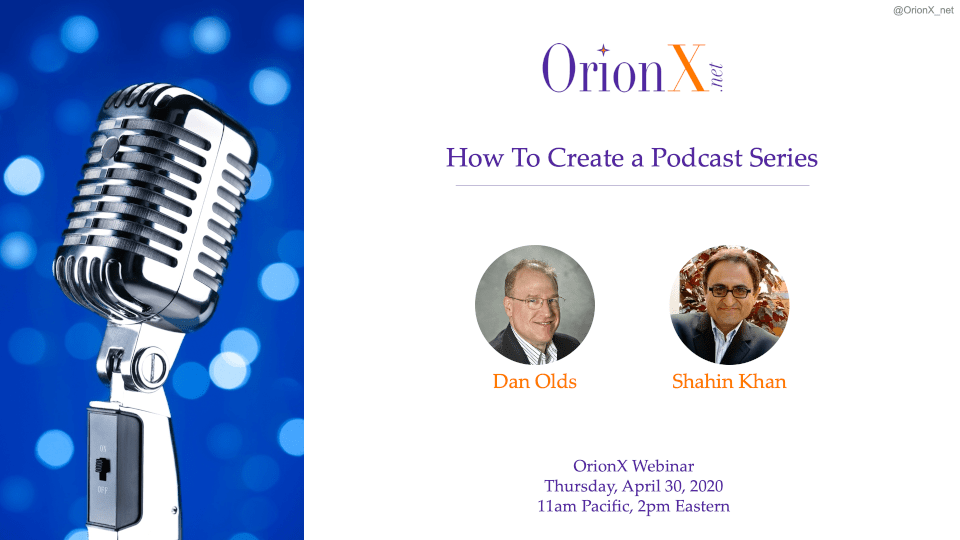 Continuing with our Human Marketing series of webinars, we cover podcasts, an important part of the marketing mix. Join Dan Olds and Shahin Khan on this on-demand webinar to hear what they've learned about effective podcasting after 500+ episodes and thousands of listeners.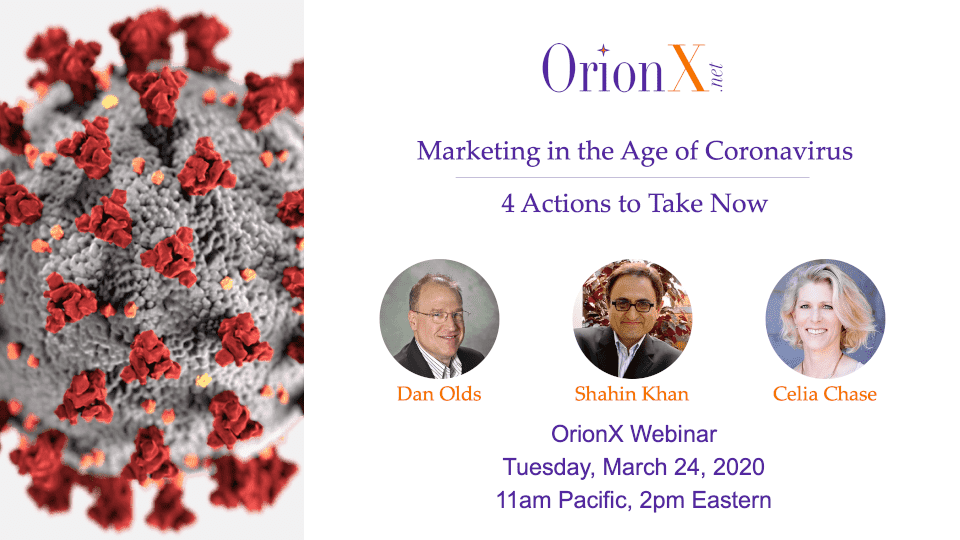 In the webinar, Marketing in the Age of Coronavirus: 4 Actions to Take Now, we discuss how human-scale challenges demand human-centric solutions, and why a new, Human Marketing approach will be the norm. As face-to-face activities disappear, digital marketing must become more human.