The OrionX Constellation™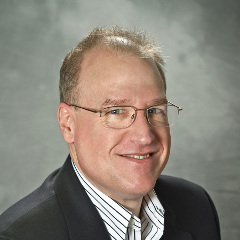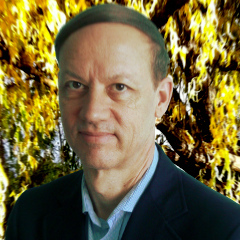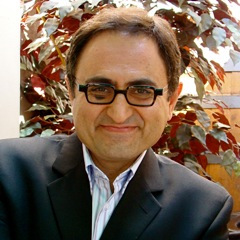 Digital Enterprise-as-a-System
Organizations must prepare to adopt a new structure that OrionX calls Enterprise-as-a-System.
In this model, a digital mirror image of an organization fuses applications, data, and business processes, and runs on an IT infrastructure that is known to scale efficiently.
How do you become, or serve, such an organization?
The OrionX Research agenda is to probe and define best practices to do so.
Trends are Opportunities and Threats
Simply put, there are too many important technology trends.
IoT, 5G, Cloud, AI, HPC, Blockchain, Cryptocurrencies, Smart Contracts, Cybersecurity, and Quantum Computing are all critical. And the list goes on.
Each of these trends can be a big opportunity, or a serious threat to your business.
It's too much risk to ignore them. But tracking them is hard and scattered.
Good question! While it is clear that these mega trends will impact your business sooner or later, and one way or another, the urgency and force with which to respond is different for different organizations. 
Trusted for its judgement and insightful simplicity, and with a track record of "calling it", OrionX brings its deep science and years of applied market experience to get to help you decide.
OrionX can boil it down to what you need to know and map it to your organization's unique profile.
Multi-disciplinary. Business Impact.
We work with clients on the impact of Digital Transformation (DX) on them, their customers, and their messages. Generally, they want to track, in one place, trends like IoT, 5G, AI, Blockchain, and Quantum Computing. And they want to know what these trends mean, how they affect each other, and when they demand action, and how to formulate and execute an effective plan.
If that describes you, we can help.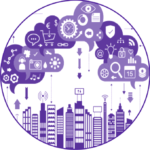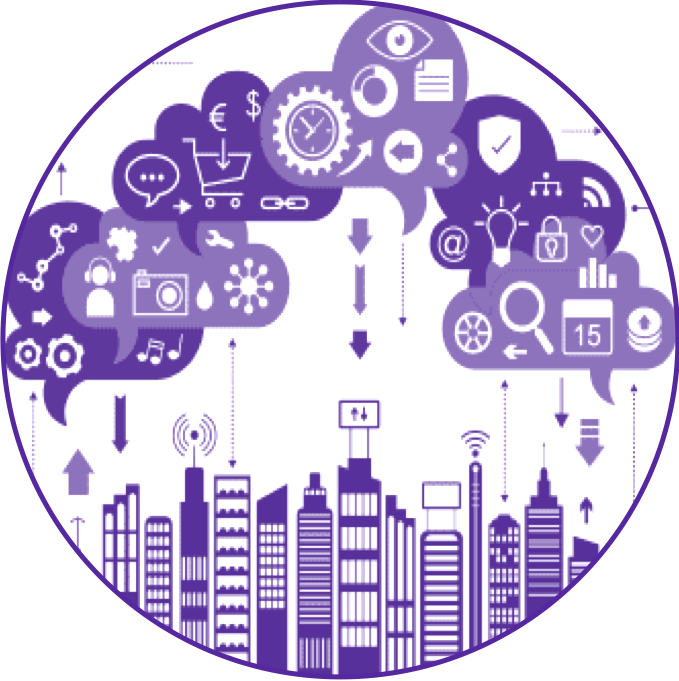 Smart Devices
Platforms
Cybersecurity & Privacy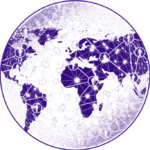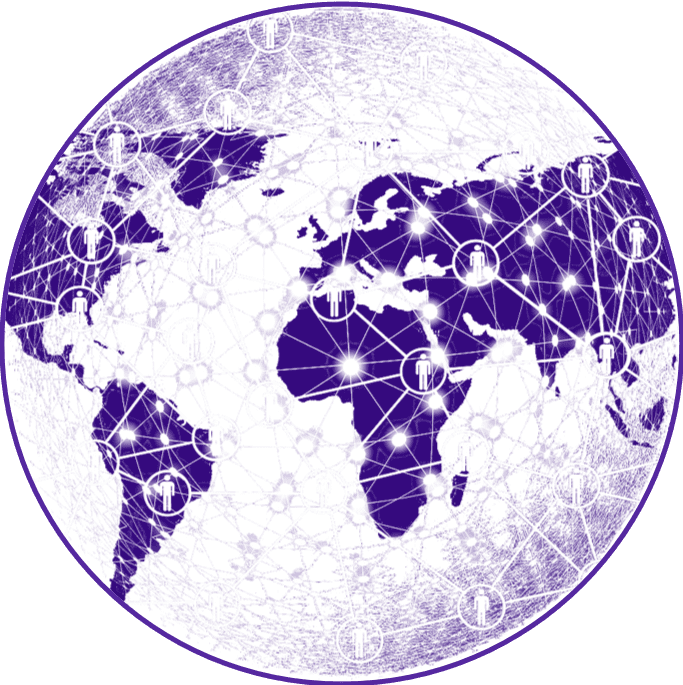 5G Communications
Infrastructure
Adoption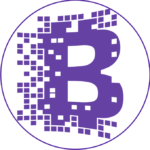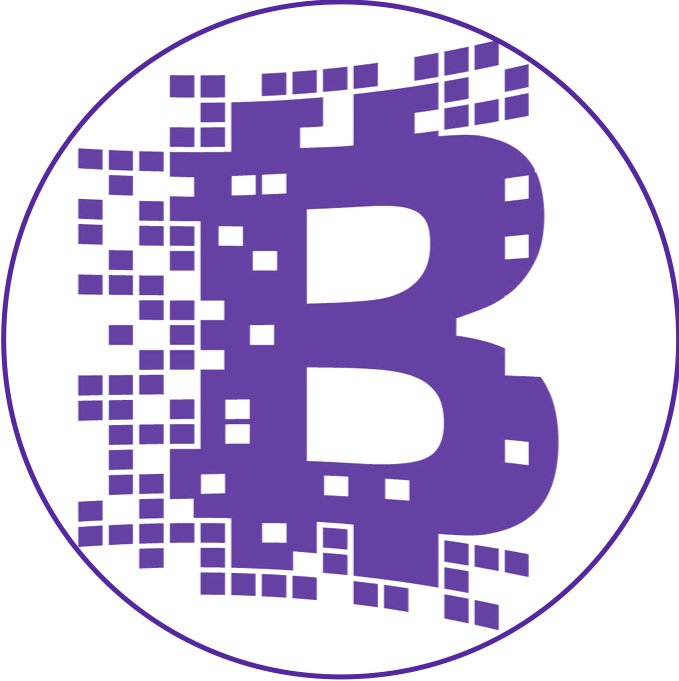 Decentralized Trust
Cryptocurrencies
Smart Contracts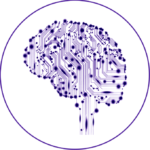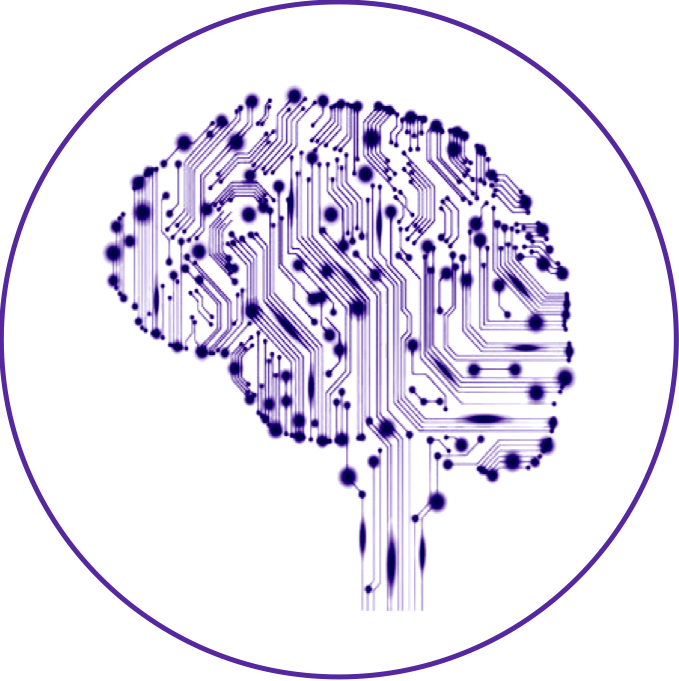 Cloud Data Center
Chips & Interconnects
Systems & Software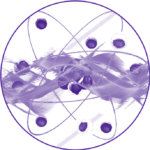 Quantum Computing
Algorithms
Systems & Software
Insightful Simplicity. Actionable Advice.
Data
The OrionX Constellation Sentiment practice implements industry and customer surveys to collect relevant data.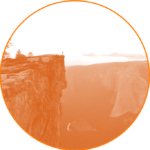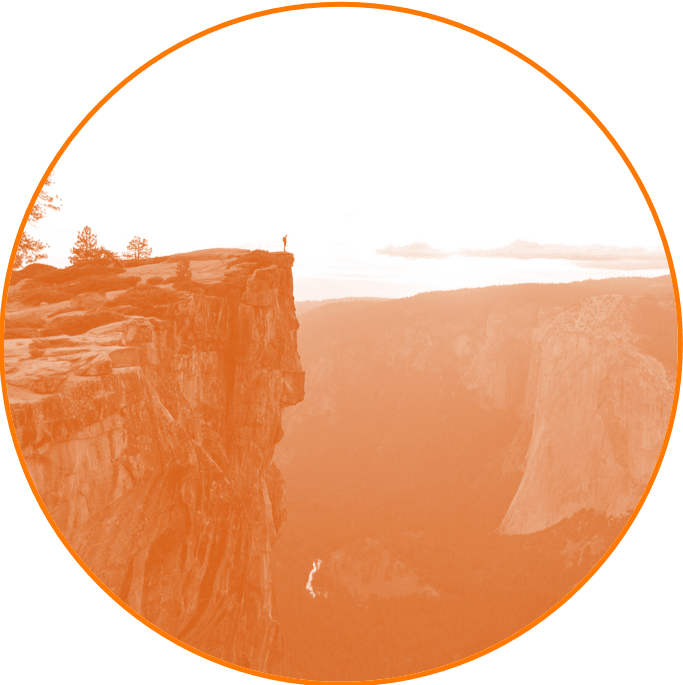 Analysis
The OrionX Constellation Research reports analyze innovations and milestones in growth markets.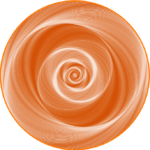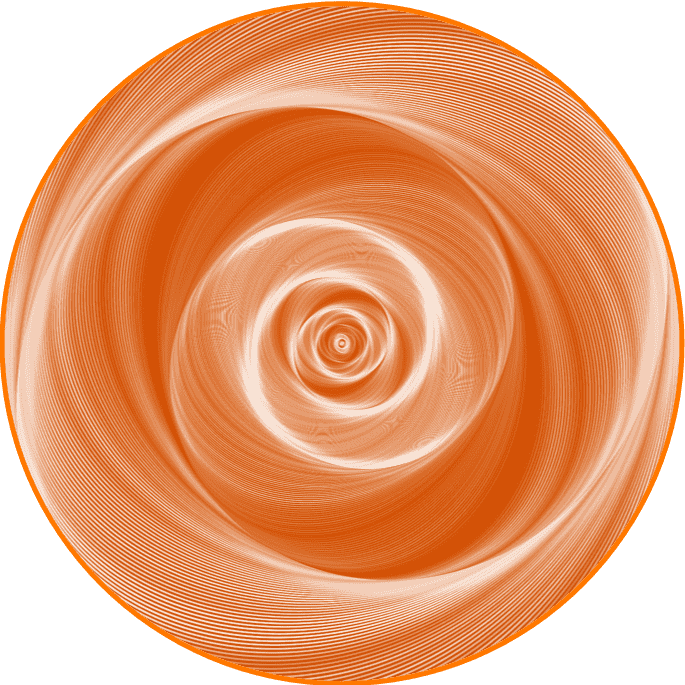 Synthesis
The OrionX Constellation Advisory briefs synthesize insights about technology trends in one place.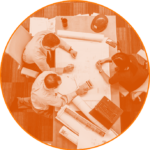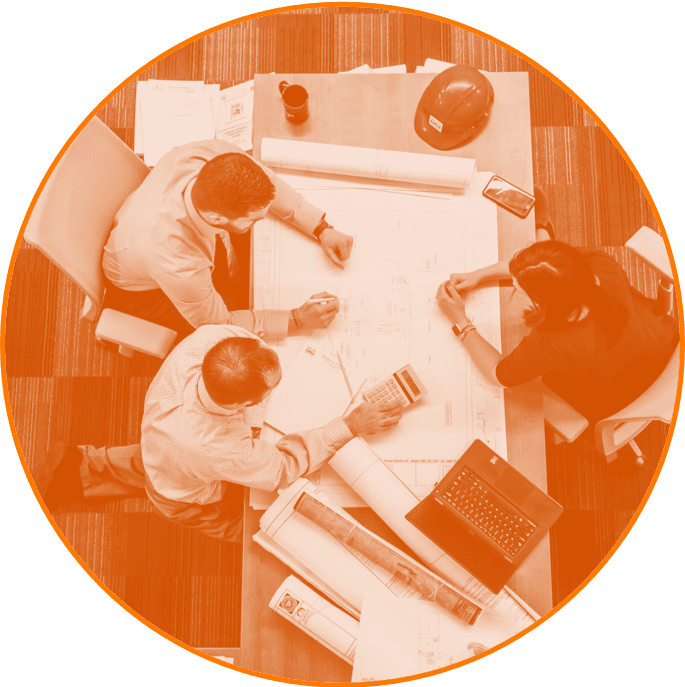 Implementation
The OrionX Consulting services help build and oversee or execute Go-to-Market plans that engage constituents, accelerate change, and achieve market success.
Data Model and Process
Whether tactical or strategic, bold or conservative, focused on now or the future, customers' evaluation and adoption of technologies is a complex process. A typical RFP makes this evident.
Following the proven OrionX strategy model, the Constellation process collects and organizes data in three categories: market, customer, and product. The data is analyzed to identify salient points which are synthesized into the coherent insights necessary for effective implementation, with a recognition that implementation hinges on effective engagement and change management.
Research Reports and Advisory Briefs
The OrionX Constellation Research covers five Es:
Events: industry milestones
Evolution: historical view of a segment
Environment: main vendors in a market
Evaluation: customer decision criteria
Excellence: how vendors score
The OrionX Constellation Advisory briefs assess technology trends and are formatted for fast "bottom-line" consumption. This is the sixth E:
Envision: how trends score
Decision Tools
The OrionX Constellation methodology includes Decision Tools for evaluating trends and technologies. In each case, six parameters are assessed to capture customers' decision process in a way that is realistic but not too complex. Each of the six parameters is scored from zero to ten. There are two parameters in each category which are averaged to produce a single score for that category.
Technology Decision Tool:
Market: Presence, Trends
Customer: Needs, Readiness
Product: Capabilities, Roadmap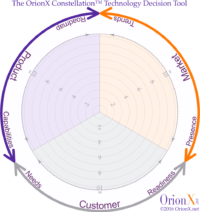 Trend Decision Tool:
Market: Validity, Maturity
Customer: Relevance, Urgency
Product: Impact, Cost
The following reports are available for download.
Please click on the image or headline to go directly to the full report. No registration or payment is required.
Please contact us for other published or custom reports.
The 3rd edition of the list shows the total annual economic value for the top 50 mining pools at $7.38 billion per year. This is down from the June 2019 list by a $1 billion or so. The Bitcoin price is up, but other coin prices have noticeably dropped since then. Ethereum is producing about half the economic value that it was in June. Of the top pools, 18 are mining Bitcoin, 9 are mining Ethereum, 7 are mining Bitcoin Cash, and 7 Litecoin. The other 4 major coins have between one and three entries each.
The CryptoSuper500 tracks decentralized supercomputers that are used for cryptocurrency mining, an intensive application that has become a driver of technology development and investment decisions globally. There are now over 4000 cryptocurrencies. Most are worth relatively little, and only 13 have market caps over $1 billion. Market cap is the number of coins or tokens outstanding times the price. In an extreme illustration of the Pareto principle, two-thirds of the market cap of all cryptocurrencies combined is with Bitcoin, the premier crypto.
Digital Transformation
Blockchain & Cryptocurrencies
Report Type: Event
Facebook's commanding global digital presence can drive adoption and take the cryptocurrency concept to the mainstream. However, Libra compromises on too many attributes of the ideal cryptocurrency to be categorized as anything but a walled-garden Corporate money, and barely a "crypto" currency at that. Libra could have been something better, let's call it Solar.
Cryptocurrency Supercomputing refers to large-scale cryptocurrency mining operations which are typically powered by accelerator technologies such as GPUs, FPGAs, or custom ASICs. Bitcoin is the most notable of such currencies. The CryptoSuper500 list tracks supercomputer class systems that are used for cryptocurrency mining, an intensive application that has become a driver of technology development and investment decisions globally. Cryptocurrency mining via Proof of Work is important since it continues to represent the most effective consensus algorithm to maximize security in a decentralized manner.
Digital Transformation
Blockchain & Cryptocurrencies
Report Type: Event
We provide our views of the cryptocurrency economy in the next 9-15 months and review the accuracy of our last outlook from last year. Topics that are covered include Ethereum and Smart Contracts, Bitcoin and Lightning, Security Tokens, Stablecoins, Enterprise Blockchains and Distributed Ledger Technology, Cryptocurrency Phones, Messenger Coins, and Retail Killer Apps. We begin with definitions and a glossary of terms.
The CryptoSuper500 list tracks supercomputers that are used for cryptocurrency mining, an intensive application that has become a driver of technology development and investment decisions globally. The growth of the cryptocurrency market has put the spotlight on emerging decentralized applications, the new ways in which they are funded, and the software stack on which they are built. Cryptocurrency technologies include blockchain, consensus algorithms, digital wallets, and utility and security tokens.
Digital Transformation
Blockchain & Cryptocurrencies
Report Type: Event
Security threats come from multiple directions, external and internal. Over the years, several approaches have been devised to protect data and/or to avoid service disruptions. In general, OrionX formulates three dimensions of cybersecurity:
Regulate who gets in: Network Access Control
Regulate what gets in: Malware Detection & Deep Packet Inspection
Regulate behavior: Behavioral Analytics & Wide Packet Inspection
Blockchain, cryptocurrencies, smart contracts have emerged as unignorable technologies, with potentially far-reaching implications. The talk covered the essence of these technologies, focusing on what is real, what is a promise, impact on other key trends such as IoT, AI, and Quantum Computing, and why they might or might not deliver on their promises. Smart contracts and ICOs will be covered in a future presentation. Contact us if you'd like to request a speaker.
(This is the full slide deck supporting a keynote speech given at the Advanced Scale Forum conference in 2018.)
Digital Transformation
Blockchain & Cryptocurrencies
Report Type: Event
In this paper, we provide our views of the cryptocurrency economy in the next 9-15 months. The only thing more difficult than forecasting the near future is forecasting for longer time frames, and with the rapidly evolving cryptoeconomy, forecasting for a whole year is dangerous enough. Make no mistake, cryptocurrencies are money.
Despite the attempts of economists and money center bankers and central bankers to fight this reality, the leading cryptocurrencies are money in varying degrees. The major ones are not as significant as the US Dollar, Yen, or Euro, but they are used as media of exchange amounting to trillions of dollars per year, and have been retaining value and increasing value rapidly, despite high volatility.
In this futuristic talk, we look at how information revolution is changing everything and provide a snapshot of some critical technologies that are currently driving that change: IoT, Blockchain, Quantum Computing, AI, Cybersecurity, 5G,… all resting on a foundation of Mobility, Cloud, and HPC.
This talk has evolved since 2011. Most recently, it was presented at the HPC-AI Advisory Council conference held at Stanford University in Feb-2018. A video of the talk is available on InsideHPC.com. Contact us if you'd like to request a speaker.
Digital Transformation
Critical Technologies of the Future
Report Type: Event
Case Study: The World Bank Performance Analysis
A rare look inside and a fascinating glimpse into how real world customers evaluate, test, and make decisions between different server technologies. We examine a major server refresh at the World Bank. We were fortunate to receive data directly from the bank concerning their needs, the server alternatives they evaluated, their evaluation criteria, the results of their analysis, and, of course, their final decision.
The Cost of Data Loss and How to Avoid It
Almost every business is now data driven and many are realizing that their data is one of their most valuable assets. But how well are they protecting that data from IT problems that can cause data loss? In this report, we discuss the value of data and take a look at a readily available solution designed to protect against data loss.
OrionX 2017 Data Center Predictions
The data center market is hot, especially now that we are getting a raft of new stuff, from promising non-Intel chips and system architectures to power and cooling optimizations to new applications in Analytics, IoT, and Artificial Intelligence.
Here is our Top-10 Data Center Predictions for 2017.
AI, HPC, and Grand Challenges
The intersection of HPC and AI has created a vibrant new market: "High Performance Artificial Intelligence" (HPAI).
HPAI combines HPC (numerically intensive statistical analysis and optimization) with traditional AI (search algorithms and expert systems) to profoundly impact the IT industry and customer investment priorities, to influence every aspect of human life, and to pose its own grand challenges.
The Return of Vector Processing
Digital transformation, cloud computing and application elasticity, open source software, and new app areas like AI and IoT are driving a renaissance in system architecture. This is an area of interest and research for us at OrionX.
Vector processing was an interesting topic to re-emerge recently. First during the International Supercomputing Conference (ISC), and again in various announcements in implicit and explicit ways.
The Emergence of High Performance Interconnects
Multi-processor architectures have been used to improve application performance since the 1960s which has significant impacts upon system and software design as well as the orchestration required to coordinate communication between processors, memory, storage, networks and any other component that affects workload performance.
The larger or more complex the workload the more important it is that the components of the system are well balanced and do not create a choke point that impairs expected performance.
The High Performance Interconnects Market Landscape
One of the most important components of a high performance computing solution is the interconnect that ties the resources together. In fact, interconnect speeds have advanced at a rate of 30% annually over the past four decades. This compares well with Moore's Law, which indicates 41% annual improvement. Thus the increase in interconnect performance has had, and will continue to have, a large impact on the performance of high performance systems.
Major vendors in this market include Mellanox, vendors with an exclusive focus on Ethernet such as Cisco, Juniper Networks, HPE, Brocade, et. al., and Cray, SGI, and Intel.
Customer Evaluation Criteria for High Performance Interconnects
With increasing adoption of scale-out architecture, cloud computing, artificial intelligence, and extreme-scale processing, High Performance Interconnect (HPI) technologies have become a more critical part of IT systems. Today, they represent their own market segment.
In this research report, we examine key evaluation criteria for HPI technologies. How do customers select a technology and a vendor? What are the key issues and tradeoffs? How does one match a given workload to an appropriate interconnect and topology?
Assessment and Ranking of Major Interconnect Vendor Offerings
From a market share perspective, the HPI market is currently led by: InfiniBand and Ethernet, followed by proprietary offerings from HPC vendors such as Cray and SGI, and the newly introduced Omni-Path Architecture (OPA) from Intel.
As a proxy for the HPI market segment, the TOP500 list of the most powerful systems in the world provides a glimpse of market dynamics at the very high-end: over 40% are based on InfiniBand, 44% use Ethernet, and 15% are built with proprietary interconnects. However it is worthwhile to note that only five of the TOP100 systems are Ethernet-based, and the highest is ranked in the 74th position.
DriveScale Launches Scale-out Solution
DriveScale's solution for scale-out computing is a significant advance in system design and deserves serious consideration by enterprises and cloud service providers alike, especially for Big Data workloads.
The DriveScale team's record of innovation and execution, together with the quality of the company's early customers (AppNexus, ClearSense, and DST Systems) and partners (Foxconn), and the level of funding it has received ($15m Series A) position it well for the market.
OrionX 2016 Data Center Issues and Predictions
Here at OrionX.net, we are fortunate to work with tech leaders across several industries and geographies, serving markets in Mobile, Social, Cloud, and Big Data (including Analytics, Cognitive Computing, IoT, Machine Learning, Semantic Web, etc.), and focused on pretty much every part of the "stack", from chips to apps and everything in between. Doing this for several years has given us a privileged perspective. In this report, we capture some of the trends in Data Center technologies.