Shahin Khan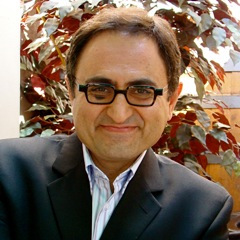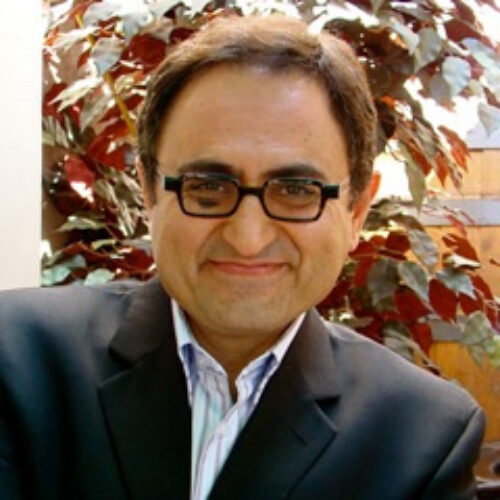 Partner
Shahin Khan analyses technologies, policies, and marketing strategies that define the Information Age.
This includes IoT, 5G, HPC/AI, Cryptocurrencies, and Quantum-based solutions, top 5 technologies that enable Digital Transformation (DX). Every organization must understand them, in one place, because success depends on it. Otherwise, they become buzzwords that cost a lot but won't have sufficient impact.
He uses this work to help OrionX position, launch, and generate demand for companies and products in a way that is authentic, competitively strong, practical, and effective. You can see some of this thinking in Shahin's presentations on SlideShare and in the reports/webinars on OrionX.net.
Shahin serves on the board of directors of Wizmo (SaaS) and Massively Parallel Technologies (code modernization) and is an advisor to CollabWorks (future of work). Shahin is co-host of hit podcasts OrionX Download ("Big Ideas, Simplified") and @HPCpodcast. He founded StartupHPC, a grass roots community for STEM-inspired entrepreneurs, and manages Enterprise-IoT and Stanford-Blockchain meetups.
He has been CMO at Akridata (AI), Afero (IoT), Avni (multi-cloud), DriveScale (composable infrastructure), 3Leaf Systems (memory fabric), ScaleArc (database infrastructure), EFI (print technologies), and Azul (Java systems). He was VP of Corporate Development, Intellectual Property, and Marketing at Silicon Graphics and served in executive positions at Sun Microsystems, including VP/GM of the HPC and Visualization products, Chief Competitive Officer, and VP of Product Marketing & Planning. Shahin lived in the UK to lead European Marketing for FPS Computing before its acquisition by Cray Research. He started his career as a computational scientist and software engineer at IBM/National Foundation for Cancer Research.
Shahin is a graduate of The Hun School of Princeton and Cornell University with Bachelor of Science and Master of Engineering degrees. He is a frequent speaker and has been quoted or featured in the media including in the Wall Street Journal, San Jose Mercury News, Wired, BusinessWeek, InformationWeek, The Register, HPCwire, Enterprise AI, CRN, Voice & Data, InsideHPC, and CNet.
Cindee Mock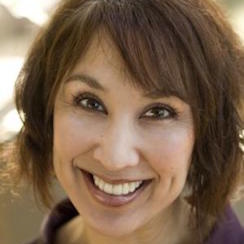 Partner
Cindee Mock combines business aptitude with a passion for writing and is a published author in several media outlets, including Harvard Business Review. She is an energetic and resourceful thinker with exceptional positioning/messaging, communications and executive communications skills.
Cindee specializes in transforming complex topics into customer-focused "stories" that help shorten the sales cycle. Realizing that customers have choice, she also stresses the importance of fully understanding the competitive landscape in order to best position, market and sell vis à vis the competition.
Cindee is a self-starter who enjoys fast pace and favors a hands-on, practical approach.  Previously, Cindee held several senior director-level positions at Sun Microsystems, including Message & Evidence Marketing, as well as Worldwide Launch Marketing, Competitive Intelligence, and Sun Laboratories Marketing. Prior to Sun, Cindee worked at two high technology PR agencies and had the opportunity to work with a diverse set of companies ranging from technology start-ups to Fortune-500 enterprises.
Cindee holds a Bachelor of Arts in International Studies from the University of California at Berkeley.
Laura Drago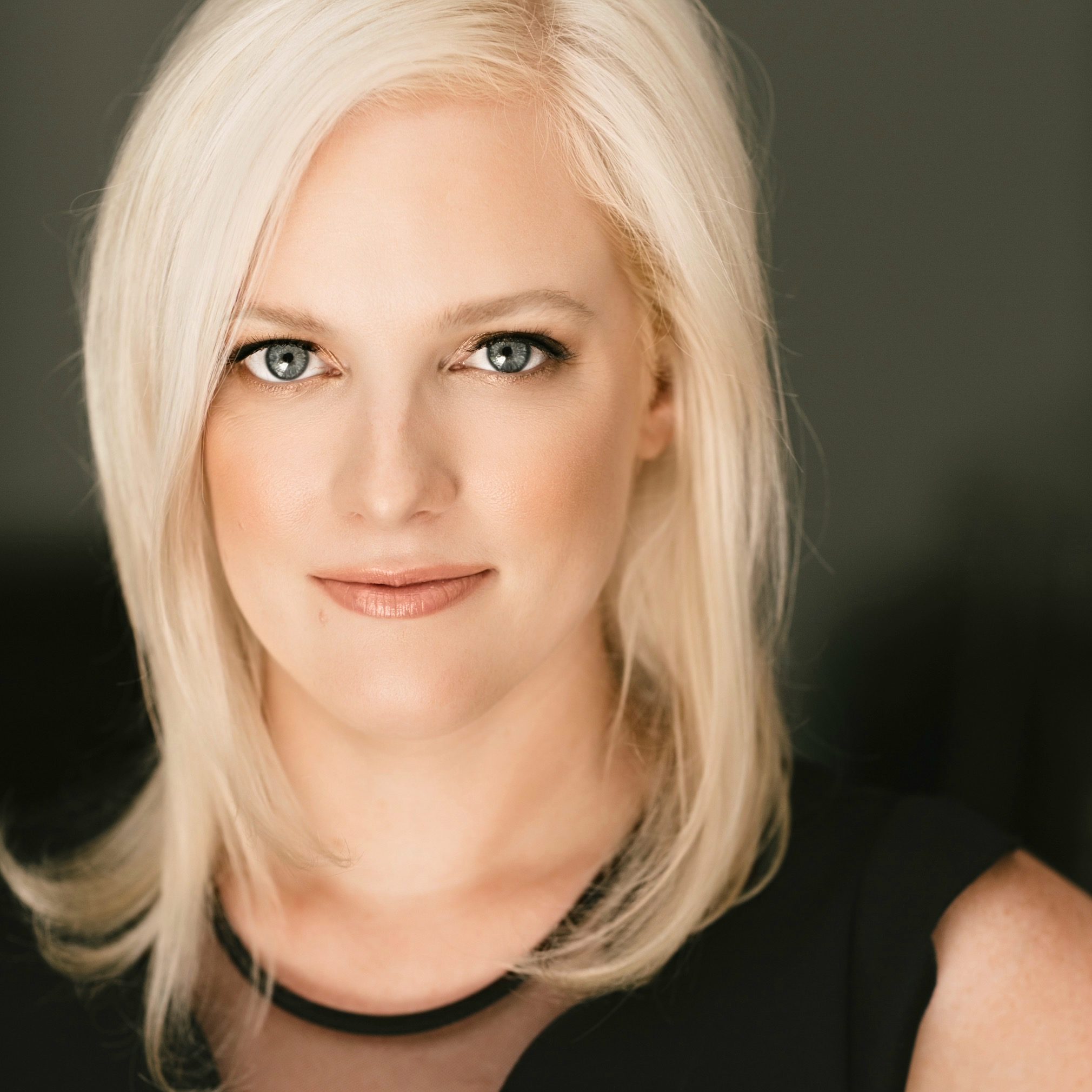 Partner
Laura Drago is an experienced marketing consultant who has a fascination with the intersection of creativity and technology. She has experience with creating PR & social media campaigns, web design & implementation, content creation, and event management. She also has a background in film production, crowdfunding, blogging and podcast creation.
Prior to working with OrionX, Laura worked as an independent consultant for many years, and was a Social Media Manager at CA Technologies and Healthline Networks. She has written for Backstage, Ideaing, and is the Assistant Editor-in-Chief of Ms. in the Biz. She is an alumna of New York University's Tisch School of the Arts.
Stephen Perrenod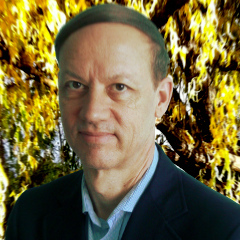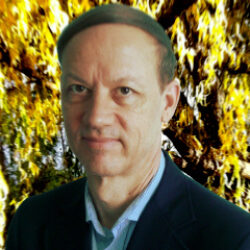 Partner
Stephen Perrenod is a recognized public speaker, energetic blogger on IT and science issues, and a published author of two well-received books on cosmology and extragalactic astronomy.
He possesses expert knowledge in key market sectors for enterprise computing including Cloud Computing, Big Data, IoT, Deep Learning, and HPC. At OrionX he has worked with Fortune 500 companies, SMEs and startups to develop and enhance their business strategies and extend their market initiatives in each of these areas, and in enterprise computing generally.
He has held a variety of senior sales and marketing positions at Cray, SGI, and Sun Microsystems, as well as for two startup companies. In these roles he has been responsible for business segments in the Americas, Europe and Asia-Pacific. At Sun Microsystems he doubled the HPC business for the Asia-Pacific region within a 3 year period.
He holds a bachelor's degree in physics from MIT and a masters and Ph.D. in astronomy from Harvard University.
Adrian Cockcroft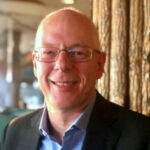 Partner
Adrian Cockcroft is a technologist and strategist with broad experience from the bits to the boardroom, in both enterprise and consumer-oriented businesses, from startups to some of the largest companies in the world, equally at home with hardware and software, development and operations.
He's best known as the cloud architect for Netflix during their trailblazing migration to AWS and was a very early practitioner and advocate of DevOps, microservices, and chaos engineering, helping bring these concepts to the wider audience they have today.
He spent the last few years as a VP at Amazon deeply immersed in the dual challenges of helping Amazon itself – one of the largest companies in the world – become more sustainable, and via AWS – one of the largest technology suppliers in the world – helping its enterprise and public sector customers become more sustainable. With European regulations in place, and the US following a similar path, most large organizations are confronted with new requirements to report on their ability to operate sustainably, and the physical and transition risks they face.
There is an industry wide fascination with the success of both Netflix and Amazon, their culture and ideas, and Adrian has been distilling these learnings and sharing them with executives for many years. The Cloud for CEOs booklet – Measure Innovation with One Metric – 2019  is a short summary of his thoughts.
Adrian worked at Sun Microsystems for many years and wrote the Sun Performance and Tuning book that can still be found on many technologist's bookshelves. He was a distinguished engineer in the performance engineering team and chief architect of the High Performance Technical Computing team led by Shahin Khan. Re-joining Shahin at OrionX continues a friendship and working relationship that has been in place for decades.
Adrian led the process of joining and represented Amazon on the board of both the Cloud Native Computing Foundation (CNCF), and the Open Source Climate foundation (OS-Climate). He was previously an independent board member for European consulting firm Trifork, and while at Sun, helped form the Enterprise Grid Alliance. He's been a member of the National Association of Corporate Directors (NACD) since 2016.
He's held past advisory positions at the following companies (acquired by): DeepDyve, Liquid Robotics (Boeing), Apcera (Ericsson), Ayla Networks, NGINX (F5), Docker, Instana (IBM), and Gremlin.
Adrian has a BSc in Applied Physics and Electronics from The City University, London, UK. He's a frequent speaker and has keynoted many events for AWS including many of the AWS Global Summit series, and has presented at many events such as the Monitorama, GOTO, YOW, QCon and DevOps Days conferences.